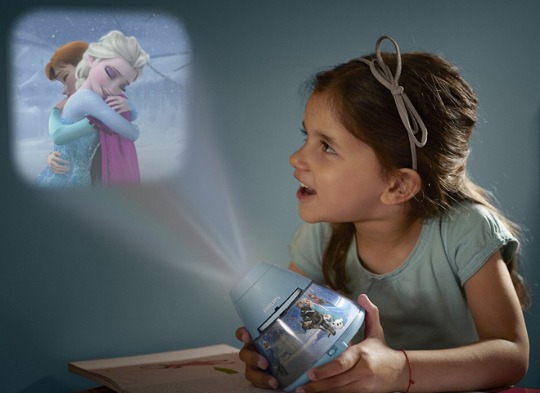 Night Lights don't just enable your little one to get a sound night's sleep but you too. It's fair to say it's draining when a child is up and down through the night when they are scared of the dark.
This Philips Disney Frozen Night Light and Projector is ideal for those boys and girls that are a bit anxious in a pitch black room. I am still not a fan of the dark as an adult and my youngest is one and is petrified. If you have a frightened wee soul then spend just £11.99 at Amazon and get one of these Disney Frozen Night Lights to soothe them.
The Philips Disney Frozen Night Light and Projector normally sells for around the £20 mark so to get it for £11.99 is a real good deal.
Made from a high quality LED light this night light provides a relaxing glow for stressful bedtimes. It's capabilities go beyond though as it can project clear Disney Frozen images onto the wall. Plus you get extra image wheels are included.
A lovely gift for a little Frozen fan!