New Online Christmas Shop @ Poundland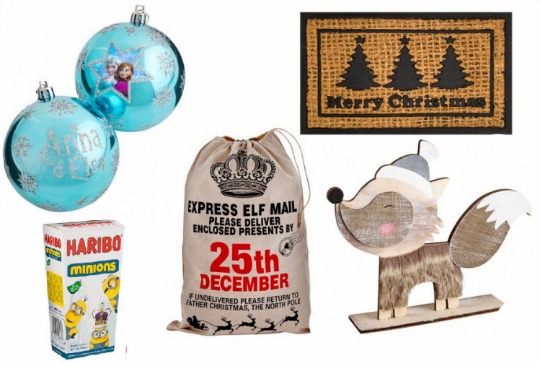 I honestly don't know where to start when telling you about the new Online Christmas Shop at Poundland. It is seriously amazing. We told you about their Christmas Brochure a few weeks back and it was filled with lots of festive goodies at just £1 each. Now that their online Christmas Shop is fully stocked, we can hardly contain ourselves. We cannot believe how good it all looks for so little money. Anyway, don't take my word for it... have a good look yourself.
They have a Disney Frozen Christmas Range* which is great. Check out these out: Disney Frozen Christmas Felt Scene*, Disney Frozen Christmas Santa Letter Kit*, Disney Frozen Make Your Own Christmas Cards*, Disney Frozen Make Your Own Christmas Stocking*, Disney Frozen White Chocolate Olafs*, Disney Frozen Extra Large Gift Bag*, Elsa Baubles* and so much more!
My favourite item has to be the Christmas Express Elf Mail Present Sack*. It's really good for just £1.
Other great buys include: Disney Frozen Cookie Tin*, Haribo Minions Gift Box*, Advent Calendars*, Christmas Coloured Lights (Pack of 20)*, Christmas Door Mat* and Shauna the Fox Christmas Decoration*.
Delivery costs £4 an order, but spend £50 or more and not only will you receive FIFTY items but FREE delivery too.