Minnie Mouse Girls' Slippers £2.39 @ Argos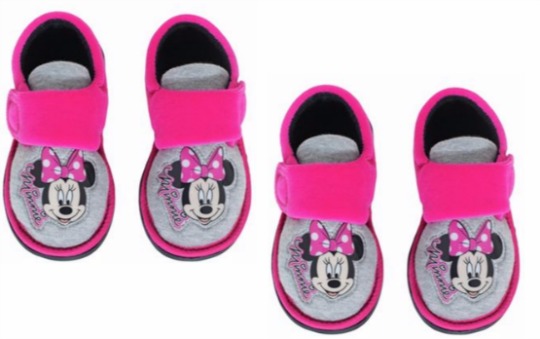 Now that the colder weather has well and truly set in, you might be looking out for some slippers. I do try my best to get my children to wear theirs. It helps it they are bright, colourful and feature their favourite cartoon character. Argos have these Minnie Mouse Slippers reduced to just £2.39. What a bargain! They had been £5.99, so that's a great saving of £3.60. You could add them into your Christmas Eve Boxes, for more ideas on what to put in yours, click here.
The Minnie Mouse Slippers are a pink and grey marl colour. They look nice and should stay on little one's feet with the Velcro strap. There's nothing worse than cold feet, so these should be just the ticket to keep little tootsies warm.
They are available in sizes 6 to 10, so are meant for small children, rather than older ones.
Why not grab a pair as a Stocking Filler?
You can Reserve and Collect the Minnie Mouse Slippers for FREE from an Argos store near you or pay £3.95 to have them delivered to your front door.