Magical Friday Up to 40% Off Selected Items Inc Olaf @ Disney Store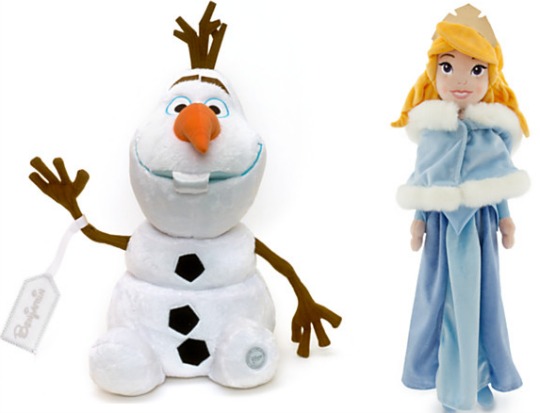 Oh miracles do happen in the land of Disney, they are capable of including something Frozen in a sale or promotion! For today only, head over to the Disney Store site or go instore (if you dare) and you will find up to 40% off selected items. There's no Anna or Elsa but there is Olaf, and you will want him. There's not a huge selection on offer, but what they do have is reasonably priced with the reductions and will be a sure fire bet to pleasing a little one for Christmas.
Let's start with Olaf, because firstly, he is the only Disney Frozen item in this event and secondly, we ALL LOVE OLAF! The Frozen Olaf Large Soft Toy* has been reduced from £40 down to just £24. He is 58 centimetres high, so he is indeed large.
Disney Princess fans can enjoy these soft dolls reduced from £18 to just £10.80. You can choose from Rapunzel*, Sleeping Beauty* or Ariel*,
Postage doesn't come cheap at Disney Store, it's £4.95 (ouch!) but to be honest, you will be lucky to get Olaf or those dolls in your local store unless you are in there right now. Make the most of that postage charge by ordering a few items, or better still do a joint order with a friend.