LEGO Disney Princess: Elsa's Sparkling Ice Castle £29.95 Delivered @ Amazon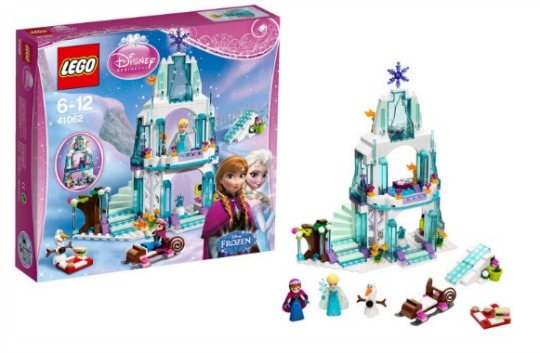 The Disney Lego Princess: Elsa's Sparkling Ice Castle sells for £34.99 in places like Argos, Lego Store, Toys R Us and many more. It hasn't fluctuated in price much since it's release early this year. It's a popular toy and a fusion of two most asked for brands, so you can understand why the retailers want to squeeze us for £££'s. Amazon have lowered the price of it to just £29.95 and that includes FREE delivery.
In the Lego Disney Princess: Elsa's Sparkling Ice Castle you get Anna, Elsa and Olaf mini doll figures. These are highly collectible, as is this set.
Inside the box you get everything needed to make the Sparkling Ice Castle plus cute accessories like a sleigh and more. In total, there's 292 pieces in this cool set.
I looks like so much fun for Lego and Disney Frozen fans alike. A little part of me wants it but if I bought it for any of my boys, they would look at me like I had lost the plot. It is one of the nicer bits of Disney Frozen Merchandise in my opinion.