LEGO Disney Princess 41062: Elsa's Sparkling Ice Castle £34.99 Delivered @ Amazon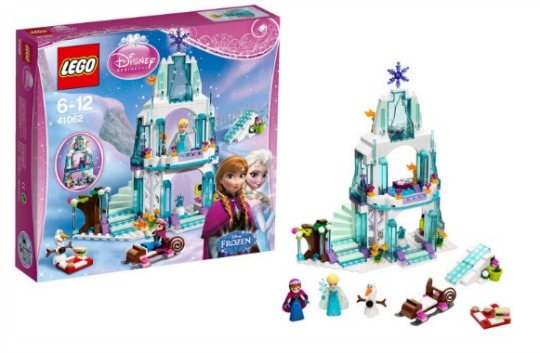 It's okay for a thirty year old woman to collect Lego Minifigures right? The Lego Disney Princess Elsa's Sparkling Ice Castle is still £34.99 everywhere so this isn't a price drop deal BUT it is pretty much out of stock everywhere, so when I saw it was back in stock I thought I had best share with you fellow Frozen fanatics. Amazon have stock of this but for how long is anybodies guess. Remember, you will get FREE Super Saver delivery too.
The Lego Disney Princess Elsa's Sparkling Ice Castle has sold like hot cakes since it's UK release in January, trying to get your hands on one may prove tricky. Why? Disney Frozen is Disney's bestselling film of all time which is incredible and Lego just has to be one of the bestselling toys of all time. Merge them together and you have a VERY popular toy indeed.
The minifigures in such toys can make you £££ when you sell them on eBay as they are highly collectable but I doubt your little one will let you away with that.
The set itself comes with all the pieces you need to make this icy kingdom. This is most definitely a must for all Frozen fans.