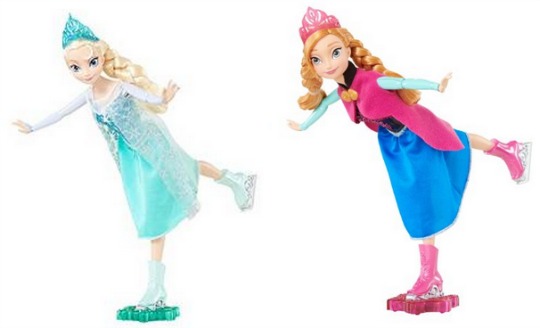 The Disney Frozen trend is about to go crazy again once the sequel is released. Being honest it hasn't really died down since the first movie. A fair few people have reported bagging a Disney Frozen Ice Skating Anna Doll for just £7 from Tesco. Not all Tescos are showing these on the price labels at £7 so use your instore scanner to check that it is in fact only £7.
We haven't heard anything about Elsa selling for so cheap but I would keep an eye on her as it's only a matter of time surely.
The Disney Frozen Ice Skating Anna Doll is actually for sale on the Tesco DIRECT site for £28.99 so if you can get it for £7 instore you are saving a massive £21.99!
We can't guarantee you will find a bargain Disney Frozen Ice Skating Anna Doll at your local Tesco but we like to give you the heads up, in case you have food shopping to do or you are passing a Tesco today.
If you can't find one then see what other bargains you can find at the Tesco Direct Clearance Section*.