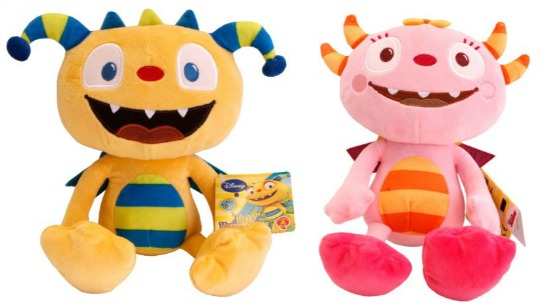 If you have a Henry Hugglemonster fan in your house then here is a great little toy for them. Argos are selling the large 23cm soft toys of Henry or Summer for just £3.99, reduced from £9.99. This is by far the cheapest price for these toys, and even Amazon are still selling then for £9.99 (until they price match!).
The toys are suitable from birth, but apart from that there is very little information about them on the website, apart from the fact that they are 'cuddly' and 'colourful'!
This is one of those toys where you order with one item number and you receive one of the toys, but you cannot specify which one as it is an assortment. If you are picking them up in store you can ask to choose from what they have, but if you order for delivery it's pot luck which one you get.
There is plenty of stock about for free reserve and collect, or you can pay extra for home delivery if that's more convenient.