Heads Up: Free Delivery On All Orders 16th - 22nd Feb @ The Disney Store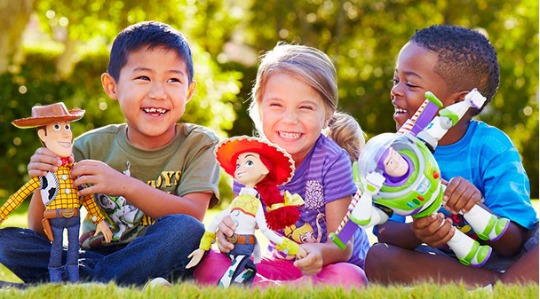 One of the main niggles we have with The Disney Store Online is their high delivery charge of £4.95 and the lack of a Click and Collect facility. It can turn a good offer into nothing special if you are having to add another fiver to what you are paying.
Well the good news is that for the first time in a very long time The Disney Store will be running a free standard delivery offer! The offer starts on Monday 16th and ends on Sunday 22nd. There is no code as it will be automatically applied at checkout.
Now that makes it well worth a look to see what they have on offer! We could tell you what we think are good buys at the minute, but we have no guarantee what will be on sale next week when the free delivery offer is on. The best thing is probably to have a browse now, bookmark anything you have your eye on, and check back when the offer kicks in on Monday. (I think I can manage to resist the Limted Edition Cinderella Tea Set - it's £150...)