Girls' Disney Leggings £2-£3 @ ASDA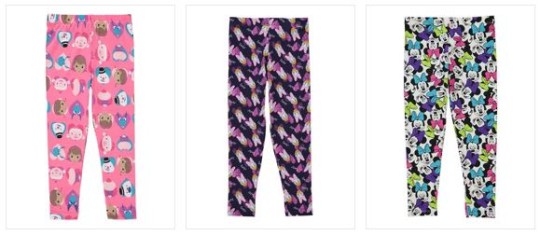 I know it's meant to be summer right now, but when my little girl went to the park yesterday, she insisted we go back home to get a jumper. It's warm, but not warm, but could change at any time, so you don't want to be spending a fortune on warm clothing either - so these leggings from ASDA for £2 or £3 are great.
There's a Minnie Leggings* in black and white, or in colour (Minnie Mouse Leggings*), and there's also Daisy Duck* which is quite different but it's the Doc McStuffins* tights that really caught my eye. I'm gutted those are only available in small sizes, as my daughter would love them.
For most of them the sizes range from 9 months to six years and they're all in stock, so plenty sizes to choose from.
You can click and collect for free from ASDA, so pop in if you can, but if not, delivery will be £2.95.