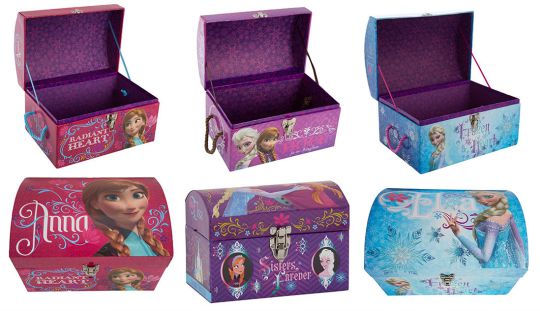 How gorgeous are these? I haven't seen these Frozen Storage Trunks before, but they are much lovelier than your average toy boxes, and a great price too.  TKMaxx have several different sizes and designs available, and prices start at just £5.99.
The small trunks are £5.99, medium £6.99, and the Large is £12.99. They are all a decent size with the large trunk big enough to use as a toy box or dressing up box, and the smaller ones more suited to jewellery or smaller toys.
Give a pretty box like this to a small child and you soon find out what is important to them, as they quickly get them filled with all their most treasured possessions!
Click and collect is free from TKMaxx stores, or home delivery charges are from £3.99 for standard tracked delivery.