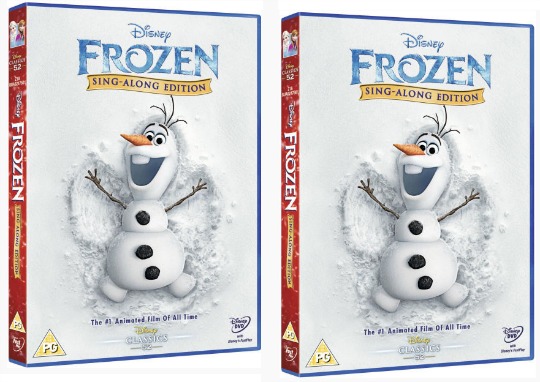 So, you have got Frozen on DVD, you might even have it on Blu-ray but you NEED the Sing- Along version now! Disney Frozen Sing-Along DVD is selling for £10 in Asda and Tesco, but The Hut and Zavvi have undercut them and are offering FREE delivery too. Nip to either of them and you can bag one of these babies for just £8.99.
Everyone LOVES Frozen, and one of the main reasons is because the soundtrack is amazing. You can't help but sing-along and I can see Disney's reasoning for releasing this special version of the movie. Of course, their milking the money cow but this is what US Frozen nutters want!
It's such a perfect time of year for this kind of family DVD. Picture this, the whole family sitting cosy in front of the TV, eyes fixated on that bouncing snowflake that keeps you right word for word, as you all belt out those Frozen classics.
Whether you buy this to pop in someone's stocking or buy it for Christmas Eve fun, this will go down an absolute treat! Grab yours now whilst stocks last, as this seems to be the cheapest we have found anywhere.