(EXPIRED) Frozen Pop-Up Toy Storage £3.75 @ Tesco Direct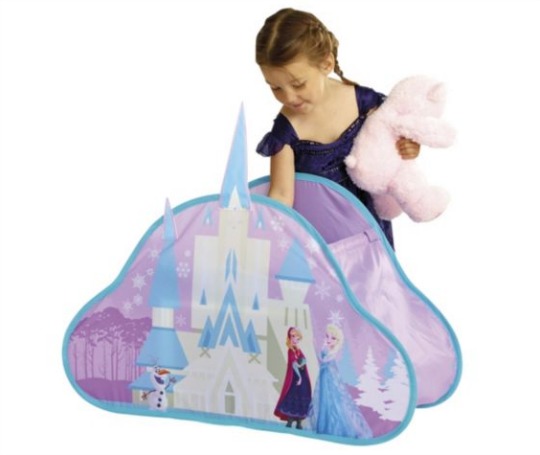 This will be brief - this Frozen Pop-Up Toy Storage was selling for £14 not so long ago and today it's £3.75 at Tesco Direct! Clearance or error it doesn't much matter, but it's one of the best storage bargains I have seen for a long time.
This is a fabric storage container that could be used for any number of things, not just the toys that it is used for in the picture, and with it being shaped like Elsa's castle it is likely to be a very popular addition to a child's room.
Because it's a 'pop-up' design this means that it can also be folded down flat when it's not in use as well.
Tesco Direct have this listed as 'was £7' and that's because it was already half price from the previous selling price of £14. I would say that £3.75 is a remarkable price for an officially licensed Disney Frozen product like this, and if I could think of anyone who might want one I would get one right now. Actually, I think I have thought of someone - save one for me!
You can use the free click and collect or home delivery for £3, but these will sell out very quickly so hurry! Go!