Frozen Pop Up Storage now £7.99 @ Argos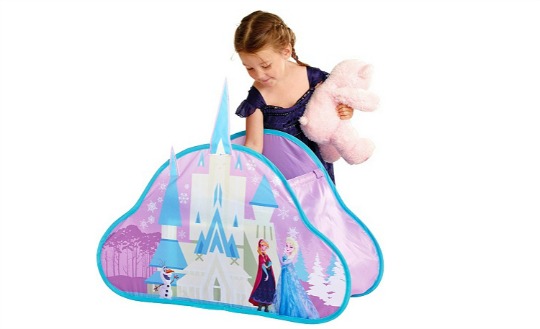 This Frozen Pop Up Toy Storage box is £15 just about everywhere except for Argos, who have just dropped the price down to £7.99. The £15 price tag looks pretty steep for what it is, but at £7.99 this is a good buy, as looking at the dimensions and picture it's larger than I thought.
It measures 39cm x 66cm x 28cm, so should hold a fair few toys, and it can also be folded flat again if you need to store it away.
Argos even think that it's the key to getting your kids to tidy up after themselves!:
Perfect for storing all your little lady's favourite wands and toys, she'll love popping her toys away at bedtime.
The Frozen Pop Up Toy Storage is available for Home Delivery and Reserve and Collect, and seems to be fairly widely in stock from the areas I have checked.
Thanks to shoptilyoudrop @ HUKD