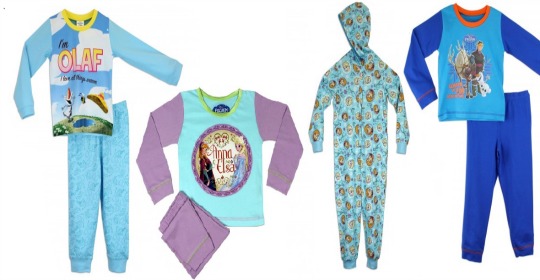 I know it's more Frozen, but this is such a good price it would be wrong not to tell you about it. Character are selling Frozen Onesies for £7.95 and Pyjamas from £6.95, but if you enter the code SANTA you can get them for HALF PRICE!
The Anna and Elsa PJ's work out at just £3.47 a pair, the Onesies will are £3.97, boys blue Frozen PJ's are also £3.97, or the adorable Olaf Pyjamas cost a tiny bit extra at £4.47.
We heard about these a little earlier today, but could not get on the website. Luckily it seems to be working properly again now and they are all in stock, but don't hang about!
Sizes vary by design, but start from 12 months and go up to about 7 years, but stock levels will fluctuate as this is proving to be an extremely popular offer.
There's quite a range of nightwear that the code SANTA will work on and you can find those here on the Character website.
You need to add an extra £2.95 per order for delivery charges, but it still works out at great value.
With thanks to NannyP @ HUKD.