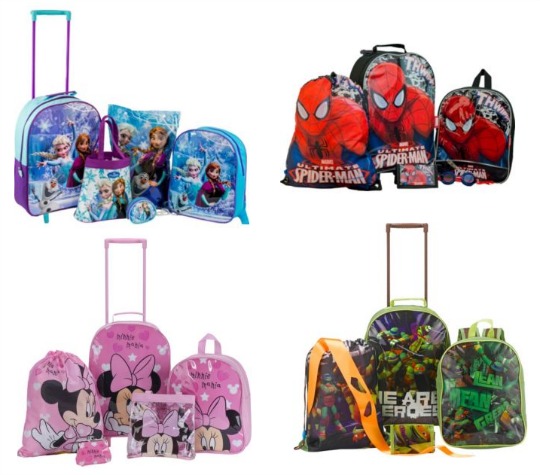 If you are heading off on your holidays soon then these 5 piece kids' luggage sets from Argos are a must have. There are four different designs that have been reduced down from around £25 to £16.66 per set, and that works out to be really great value.
The characters you can choose from are Frozen, Minnie Mouse, Spiderman and Teenage Mutant Ninja Turtles, so there's a good choice for both boys and girls.
Each sets contains a wheeled bag, a rucksack and a drawstring gym bag, and another two items. These will be either purses, bags, wallets or swimming goggles depending on the set. The wheeld bags themselves are normally upwards of £10 on their own, so this is a fab buy at the moment.
Stock levels look good on all these luggage sets right now, though I would imagine that Frozen and Spiderman will sell quickly. Which one will your little travellers pick?
Thanks to mhyusuf @ HUKD