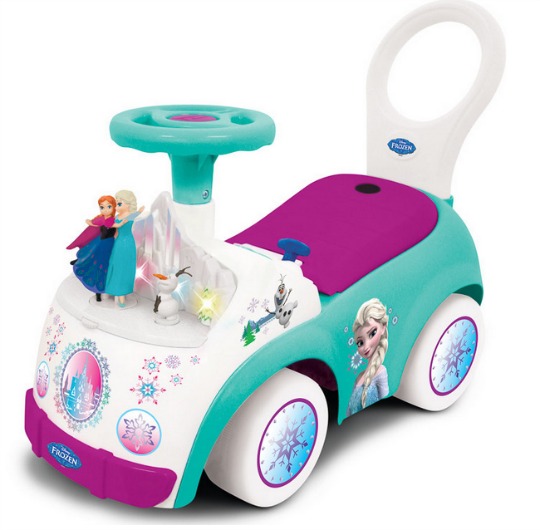 This Frozen Activity Ride-On is new in stock at B&M stores, and when I saw them in store today they were certainly attracting a lot of attention.
They are not just a traditional Ride On toy, but an activity toy too.
It has figures of Elsa and Anna that skate around, and Olaf triggers music when you move him. There are piano keys, flashing lights, and lots of buttons to press, as well as lots of colourful pictures of the Frozen characters.
It also features the song "Do You Want To Build A Snowman".
It is suitable from 12 months, making it ideal for younger fans.
B&M do not sell their products online, but the website includes full details of the product and advises you use their store directory to contact your local store for stock enquiries.
There was a big new display in my local branch today, but I shouldn't imagine they will be around for too long - the only other online retailer listing them at the moment is The Entertainer, but they are charging £39.99 and they are out of stock!