NEW Frozen Magazine Just Launched.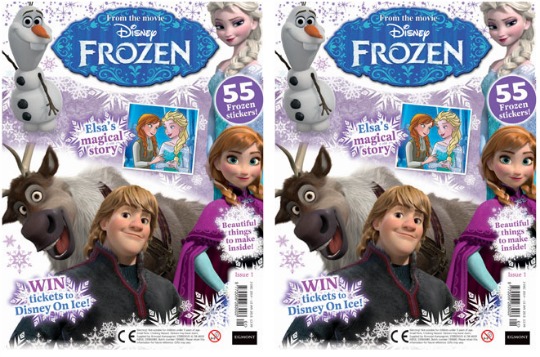 If you have a Frozen fan in your house then there's a new magazine out that they are going to love!
The new Frozen magazine has just been launched by Egmont publishing, and they say it's going to have stories, games, puzzles, colouring, stickers and loads to keep the kids entertained.
It does cost £3.99, but that will include a FREE GIFT with every copy. The first issue's gift is an Olaf picture frame and an Elsa Tiara to make yourself. Seeing as these gifts can't be bought separately in the shops I'm guessing there will be lots of children wanting to collect them all right from the start!
If the price is putting you off £3.99 is pretty standard for a kid's magazine with free gifts these days, and seeing as it's only out once a month you could try to think of it as £1 a week for a regular Frozen fix - doesn't sound so bad then, does it?