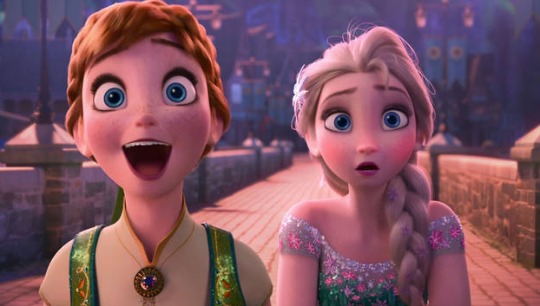 If your children are dragging you along to see the new Cinderella film because of the short film Frozen Fever then here's a bit more info on it to keep them going until then.
The brand new song from the film has been released exclusively on iTunes, and it's called "Making Today A Perfect Day". Frozen Fever is about a surprise birthday party being thrown for Anna, and the song is a big chunk of the film at nearly 5 minutes long, so don't listen if you want to keep it a surprise!
We only have audio for the song, with no new pictures or footage yet, but the lyrics might just give a clue about what could happen in Frozen 2 when that full length movie gets made.  With Kristoff shouting "I love you, baby!" to Anna could a wedding or baby be part of the new story? It's all shrouded in secrecy still right now, but it's fun to guess what might happen!
If you want a preview of the song before you buy you can hear it on Disney Playlist here.