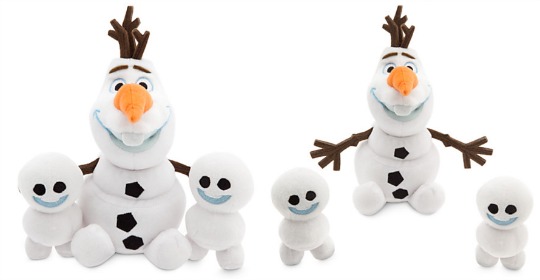 Looking forward to Frozen Fever? The Frozen Fever Olaf Soft Toy is now on sale at The Disney Store online and it's priced at £10.95, but has FREE Express Delivery, saving you £5.95!
It's a good idea to have a look at the Half Price Sale we told you about yesterday, as anything else you add to this order will also be delivered free of charge. That makes the sale look even better value!
You need to change the delivery option to the free express delivery option at the checkout as it will automatically default to the £4.95 option.
Although there is a limit of 1 per customer on this new Olaf toy, I wouldn't be at all surprised if they sell out soon, especially as they won't be in stores until 20th March.
I think we all know someone who will want one of these, don't we. :)