Frozen Fairytale My Size 3 Foot Tall Anna Doll: £49.99 Including Delivery @ Costco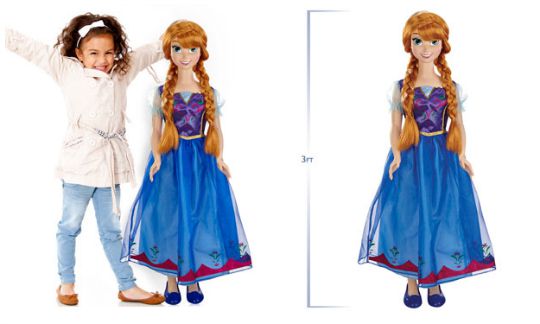 If you haven't got a Costco membership then this might be the time to get one. New at Costco are these huge Frozen Fairytale My Size 3 Foot Tall Dolls, and rather than the £100 or so that most are selling them for, these are a fairly fabulous £49.99 including delivery!
They do sell both Anna and Elsa dolls BUT Elsa has gone out of stock online already! This offer has only just started so here's hoping they get some more in, and if you have a Costco nearby it might be worth contacting them to see if they have any Elsa dolls left.
The cheapest place I can see these huge Frozen dolls is £64.99 plus delivery from an Amazon seller, so Costco are saving you at least £20.
I think these are going to sell very fast, especially with Elsa out of stock already. If you know anyone who is a Costco member you might want to get in touch sooner rather than later!