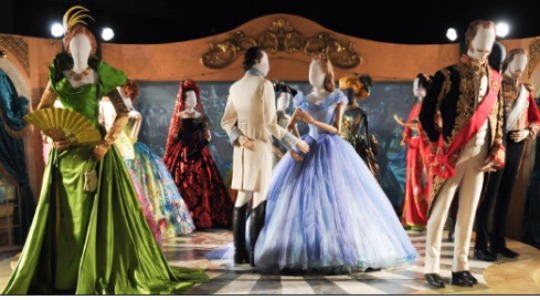 I couldn't think of anything better than to ogle at dresses all afternoon. Live in London or in commuting distance? Then we have got the deal for you. From the 21st March to the 31st March you can go to see the Disney Cinderella-The Exhibition. It will be held in Leicester Square Gardens, London and you can pick a one hour time slot. The times available are 10am through to 7pm. Oh and I forgot to tell you the most important bit...it's FREE!!!
You get to choose the date and time that you wish to attend, but I warn you that some may be sold out by the time you book, as some slots had low availability earlier.
What is the exhibition about? The new Disney Cinderella film is released in UK Cinemas on the 27th March and this exhibition is a display of the whimsical costumes used in the film and the props too. It's presented by Swarovski so expect lots of glitz.
It's easy to book your tickets, just click the link above and select the time and date you want, print put your FREE tickets and wait patiently for your turn to eye up Cinder's gladrags. The fancy ball gowns will be an absolute treat to the eyes and if this exhibition was near me I'd be there in a flash.
You can visit the Odeon website here* for a preview of this hotly anticipated film.
Thanks to jclaydon @ HUKD