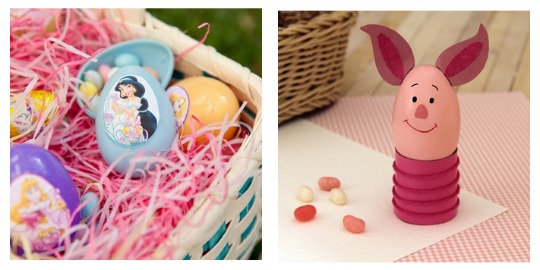 So, it's raining, and the kids are getting bored already (mine's at school still!). How about a spot of egg decorating? No, not just spots and flowers - Disney eggs!
Disney Family have lots of different templates that are free to download so that you can print and cut out the pieces to decorate eggs to look like your favourite Disney characters. You can choose from Buzz Lightyear, Eeyore, Pluto, Mickey, The Cheshire Cat, Goofy, Toy Story Aliens, and lots more. My favourites are Kermit and Piglet - I just think they look the most effective, but they are all really fab for Disney fans.
If egg decorating is not your thing, then there are colouring sheets, egg wrappers, cards, gift boxes, recipes, and lots more ideas of things to make and do. Everything is completely free to download and print, so all it will cost you is the paper and the ink in your printer.
Have fun Disney fans!