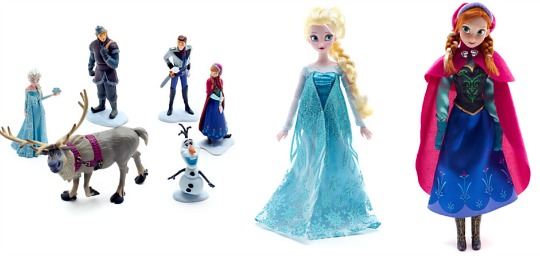 The dolls are £15 each and the Figurine Set is £12.50.
The dolls:- Elsa especially goes out of stock very quickly when she appears online with the classic Anna not far behind. These are the Barbie style hard bodied dolls and cost £15 each. The Figurine set includes Elsa, Anna, Olaf, Sven, Hans and Kristoff and are 7cm to 9cm high. These are priced at £29.99 at Toys R Us but are never in stock and haven't been for months. I love these ones though, we have them and they're the truest to the characters in the film in my opinion.
You know the prices, the only real thing to add is that delivery from The Disney Store costs £4.95 unless you spend over £50, then it's free.
Move quickly to grab these folks!