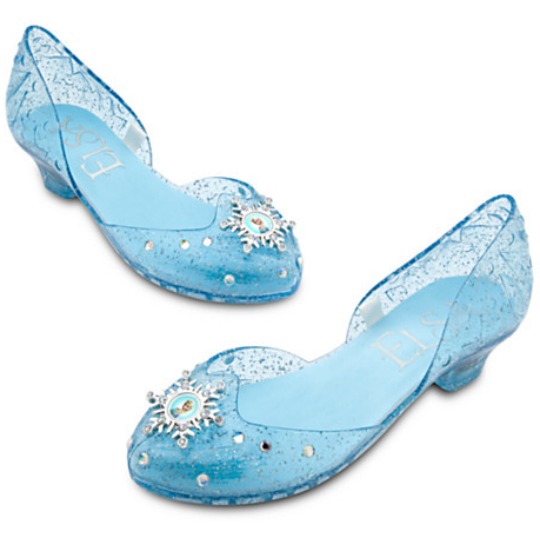 Available in sizes 7-8, 9-10, 12, 13-1 with 2-3 out of stock.
I know what you're thinking. You bagged a £12.50 Elsa Dress from Asda and now the shoes are £15?! I know, it does seem a little crazy. The thing is the supermarkets don't seem to have these at the minute and if you want that complete look, or rather your daughter does, then The Disney Store have what you're looking for.
These were the one thing my daughter was desperate for from Frozen and I'm so chuffed to have just bagged a pair! I have been trying a while, these bad boys fly out of stock quicker than you can blink!
They're described as :
Our Elsa shoe is footwear worthy of any Snow Queen. The clear jelly design resembles ice, twinkles with glitter and diamantes, and is beautifully finished with a snowflake character motif on the toe.
Delivery as always from The Disney Store is a rather hefty £4.95, unless you're spending over £50, then it's free, so take a look at the rest of the Frozen range* they currently have in stock first.