Elsa Dresses, Tiaras, Umbrellas & More In Stock @ The Disney Store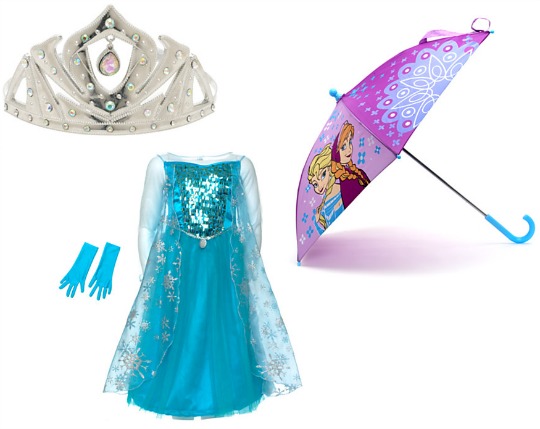 Elsa Dresses are in stock in all sizes at £40, while the Tiaras and Umbrellas are £10. The Elsa dresses from The Disney Store sell out in no time and are currently available in all sizes, so many of the supermarkets just go up to 8 years but The Disney Store goes up to age 12. They currently have 3-4, 5-6, 7-8, 9-10 and 11-12 in stock.
Pyjamas, hooded sweatshirts and a few more new items of clothing have also been added online.
There's a few new items that have been added this morning and you can use the link above to check those out. I quite like the pens* at £3.50 and those Frozen Ballet Shoes For Kids* - would quite like those in my size!
If you think you have time check out up to 50% Sale that's started at the Disney Store too, all too often they have a few good reductions but that pesky delivery charge can be off putting. Speaking of which delivery from The Disney Store is £4.95, unless you're spending over £50-then it's free.