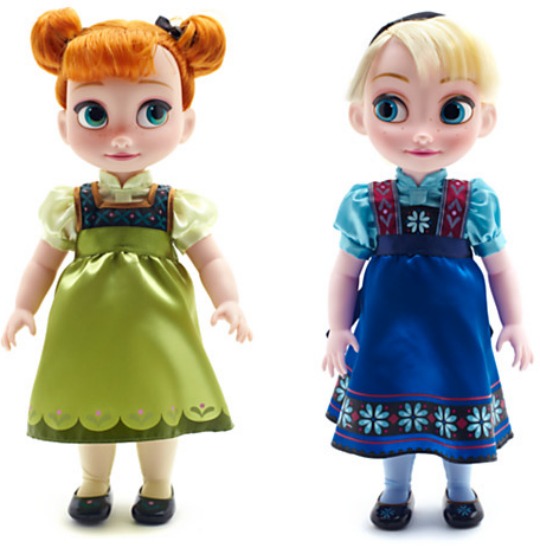 Elsa and Anna Toddler Dolls are in stock at The Disney Store, priced at £20.
Just back in stock, move quickly if you want one (or two!) of these.
The supermarkets and the likes of Amazon have had stock on and off recently but loads of you told us you were holding out for The Disney Store as you felt these were the best quality dolls on the market. I tend to agree, I think if you can get these grab them while you have the chance. Price wise they're comparable to the other retailers but it's a Disney film and as this is The Disney Store, I guess they're always going to be the most realistic and the truest to the characters portrayed in the movie.
The Toddler dolls measure aprrox 43cm and come in a collectors box. They have great reviews online with a typical comment being:-
We absolutely love both sisters .
Great quality and great price !
Secretly I am a big Frozen fan too and was very keen to get both toddler dolls for my Daughter , she is over the moon with her Frozen collection that I hunted down in store and online piece by piece.
Delivery from the Disney Store will cost you an additional £4.95.