Early Bird Half Price Toy Sale (with code) @ Tesco Direct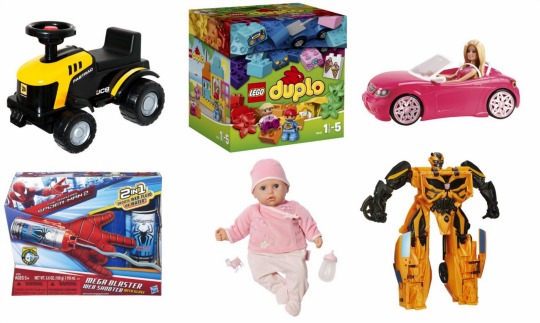 Wow! This is the best toy sale I have seen for ages, and I was trying my best to hold out for the Sainsbury's one! Tesco Direct are trying to steal their thunder with this Early Bird Offer on a select few items from their own Half Price Toy Sale that starts in 5th October, and these are fantastic offers!
There's 59 big brand toys that will be part of the toy sale, but you can get the reduced prices NOW by entering the eCoupon code TD-TYRW at the checkout, so that 50% gets taken off the prices shown on the website!
It's definitely worth a look yourself depending on what you are looking at for your own kid's Christmas list, but here are my top picks:
There are lots more from Minions, Star Wars, Hex Bug, Peppa Pig, Barbie and loads of other big favourites. and these are the best prices I have seen for months. If you haven't started your Christmas shopping then now is the time to do it!