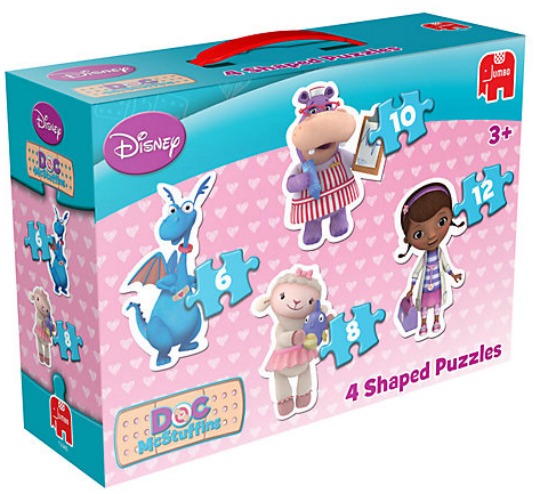 Who doesn't love a bit of Doc McStuffins? John Lewis have this 4 pack of Doc McStuffins shaped puzzles for only £3.48, making them half price. Tesco are selling these for £7.99. If you'd prefer to buy from Amazon then they are also £3.48 here.
For £3.48 you get FOUR Doc McStuffins puzzles, a six piece, an eight piece, a ten piece and a twelve. It's suitable from age three and above and the fact it has various piece puzzles means you can introduce new ones once your child has mastered the easier ones in the pack.
Everyone's favourite Lambie is featured on one along with three other popular characters. These puzzles comprise of big pieces and are a great introduction into jigsaws, to get those little brains problem solving. Jigsaws are an activity that my children actually include me in. I think kids like puzzles like these because they see an end product of their work and it gives them a jolt of pride and self confidence.
This can be collected for free from your local John Lewis or Waitrose store or you can opt for delivery at a charge of £3.