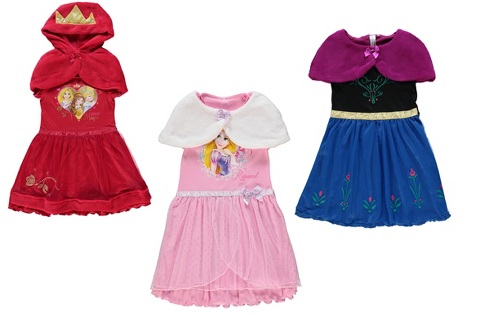 If you haven't seen these yet, I'm not sure whether you'll thank or hate me for it, but Asda's George have a range of Disney Princess Night Dresses that would make little girls (mainly?) very happy come that Christmas eve pajama gift session.
Available from Asda right now are three types of nightie - Anna, Repunzel and a general princesses version.
Frozen's Anna comes with a shrug to keep her warm as she runs up the snowy mountain, and is available in size 1.5 - 8 years.
Repunzel's comes with a bolero, (which between you and me, is very similar looking to a shrug!), from 18 months to 6 years and the princesses nightie comes with a matching hood and cape, but is only available for 1 - 2 year olds.
There's free pick up at ASDA, or you can have it delivered for £2.95
Thanks to Lilrach at HUKD