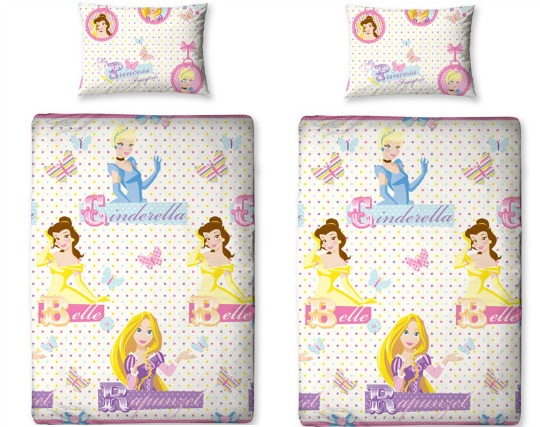 Disney Princess is one of those brands that will never go away. Not that we want it to. We have found this lovely Disney Princess single duvet cover reduced from £14.99 to just £10.99. Use promo code FB2014 at the checkout and get it for only £9.89. What makes this deal even better is that Price Right Home (the site selling these) offer FREE delivery with this item too. That means for just under £10 you can get new bedding, that your little one will love, delivered to your front door.
This Disney Princess Single Duvet Cover is made from 100% microfibre, which makes it absolutely fine to machine wash. I find microfibre bedding dries quicker than any other material, so if you don't have the luxury of a tumble drier then this would suit you. It can be tumble dried on a cool setting, though.
You get a Disney Princess duvet cover and matching pillowcase. On it is Rapunzel, Belle and Cinderella, This bedding has been rated five stars by four different people on the Price Right Home site, which suggests to me that this is worth it's low price tag.
You can find promo code FB2014 over at our vouchers section. Don't forget to add it onto your order to get 10% off.