Disney Princess Glitter Tinkerbell Costume £9 @ Early Learning Centre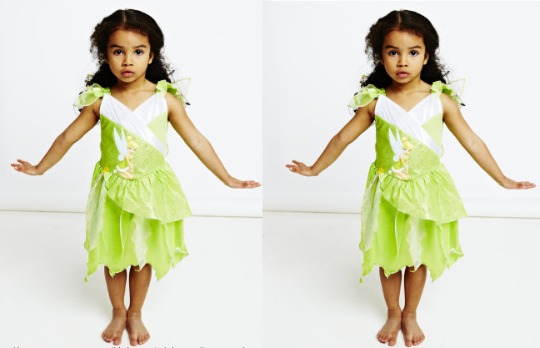 Does your little beauty like to dress up in Disney Princess or Fairy outfits? Yes? Then looky here…the Early Learning Centre have slashed the price of this Glitter Tinkerbell costume to just £9. Not bad, for an official Disney dress up outfit.
This twinkly, sparkly Tinkerbell fairy dress is heavily detailed with glitter, gold edging, gold embroidery, gold hemming and even more glitter. As if that wasn't enough to make your little one feel utterly fairy like. This marvellous ensemble of glitter includes the most important feature of a fairy, a pair of wings.
This costume only comes in one size, age 3-4, but from reading the reviews online, it is suggested that these come up a little bit on the small side.
If I could get away with buying this then I would. My boys will pretty much dress up as anything but I think they might just draw the line at Tinkerbell. You have got to love dinky Tinkerbell, she might be small but she certainly packs attitude.
You can buy these online and collect from your local ELC store for free or if you'd rather get it delivered to your front door then it costs £2.95.