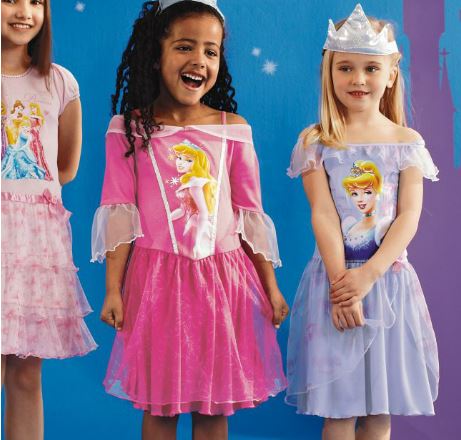 Argos have been running sales on these nightdresses over the last few weeks, and many of them have been on offer for £2.99, but this pink dress hasn't come up yet - and now it's listed at £4.99. Not as good as the others, sure, but still a good price, better than the full price of £9.99. They're not available for home delivery, and stock is hit and miss - they are in stock around me, but not in my closest stores, and the same for the rest of the post codes I tried.
These princess dresses are available in four sizes, aged 3 - 7.  They will be "transformed into a real life Sleeping Beauty in this beautiful pink nightie".
The frill detail adds a touch a glamour but the soft material ensures a cosy night's sleep and the nightie comes with a crown fit for a princess.
We know some of you have been collecting these nighties and we'd love to see you finish your set!