Disney Junior Height Chart 79p @ Argos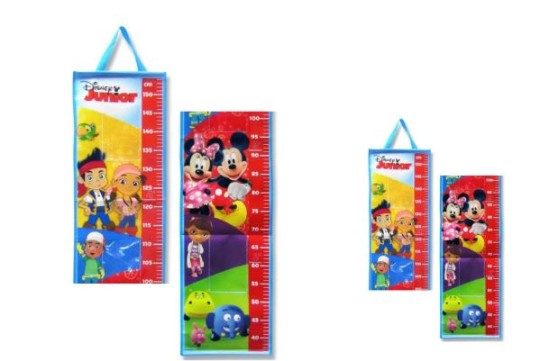 This Disney Junior Height Chart is just 79p at Argos, reduced from £4.99. Collection is free if you reserve online, and there's no delivery option.
My daughter has always been a pretty good eater, but for a while there, after her third birthday, she just refused to eat anything that wasn't covered in chocolate. We had recently acquired Legoland passes, but there was a lot she couldn't actually go on yet, so every evening after dinner, we'd have her stand next to the chart to see if she was at that coveted 100 cm mark yet - the one that said she could go on the bigger rides. It took a while for her to go from 90cm to 107cm which she was at when Legoland reopened for the season, but it got a lot of dinners eaten, and made for much smoother meal times for a while.
I love that this growth chart has frames included so you can take pictures of your child as he or she grows. This height chart is a fun and different way of recording your child's height.
Thanks to Sheena on PlayPennies Facebook Page!