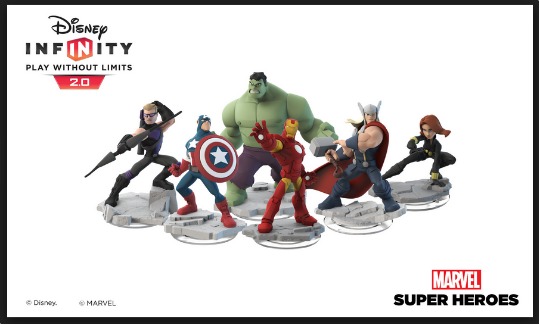 Today several retailers have dropped their prices on Disney Infinity Characters, including the new 2.0 series. It's hard to say who is price matching who, but Tesco, Game and Amazon have all reduced them with prices starting from £9.50.
Tesco Direct is still coming out on top at the moment though as it has Series 1.0 figures from £7, Series 2.0 from £9.50, AND a Multibuy Offer of 2 for £17 on selected figures including the new Marvel range!
Plus they are also included in the Tesco Clubcard Boost so you could get 2 for only £8.50 worth of Clubcard Vouchers.
Earlier this week most retailers were charging upwards of £12.50 for the newer figures, so this is a nice big reduction on those prices.
These are on the Christmas list for one of my nephews, as it will be for many children this year, and for once I am so glad that I didn't get that present early! There was much so discussion about which characters to get (I said Hulk and Captain America as opposed to Rocket Raccoon and Groot) that we didn't get any at all. By getting them today we have saved £7 on just 2 figures!
Tesco Direct offer Free Click & Collect or home delivery starts from £3. This offer runs until 28th December.