Disney Frozen Wallpaper Mural £24.99 @ eBay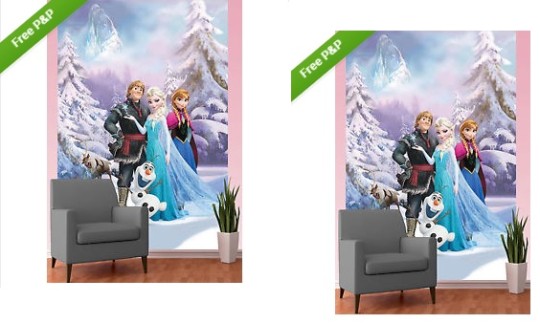 eBay seller direct2publik is selling a Disney Frozen Wallpaper Mural for £24.99 apparently reduced from £69.88, but it's around the £40 mark in a few other places.
These come up from time to time and I must say I think they're amazing, and simply perfect when you're decorating and wanting to give a new lease on life to a room.
This particular mural is 1.58 X 2.32M which  makes it a really good size.
There's not that much information on the sticky or resticking properties on these, but apparently they're pretty easy to apply.
If they're anything like other wall stickers we've had from eBay, then I think this is a pretty good deal!