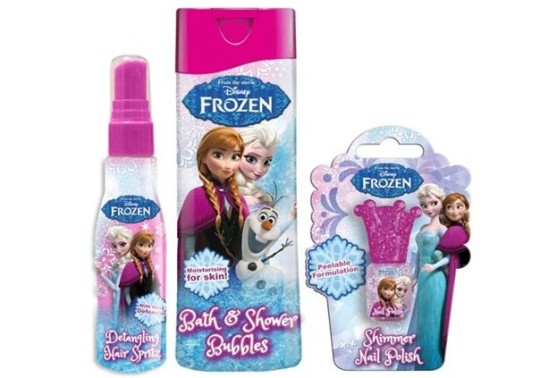 Poundland has introduced a range of Disney Frozen toiletries including bath bubbles, detangling hair spray and nail polish, as well as shampoo, conditioner, shower gel and handwash too, all for - quite obviously - £1. This is the first time H&A have made branded products exclusively for discount retailers, and it's a whopper of a one to get started on. I can see these being awesome party bag fillers, or pretty much work for any kind of bribery a parent may need.
So, it's Poundland, I can't tell you much about the products because I have nothing to go on, other than the above, but if you pop over to your local store, you will find, hopefully, the elements you need to among other things, make bath time much more desirable to small people.
The colours and branding is very much 'the real thing' and your little princess will love it.  I know mine would.