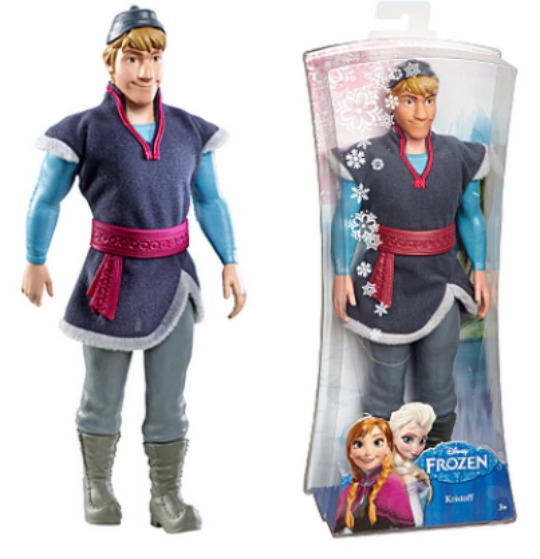 While he may not be Prince Charming, if you've been lucky enough to grab Elsa and Anna dolls recently, you may want to pick up Kristoff now.
Head over to Asda Direct to grab Kristoff*
Much has been said and indeed written about Frozen but I think the message that loads of people are responding to is that no, women don't need to be rescued by a brave and handsome Prince in 2014. The film is all about girl power and while the likes of Snow White and Cinderella of course have their place, I'm glad Disney is moving with the times and that my daughter's all time favourite movie portrays women in such a positive light.
So we don't need rescuing but we still want ALL the dolls though, right Mum? Think that about sums it up and like the girls, Kristoff has been pretty elusive recently at RRP.
He's over at Asda Direct, dressed in his winter clothes, hat and boots but I'd lay good money on the fact he won't be there for long, so if you want to add him to the collection, I wouldn't wait too long to checkout.
You can collect him in store for free or opt for home delivery but that will cost an additional £2.95.