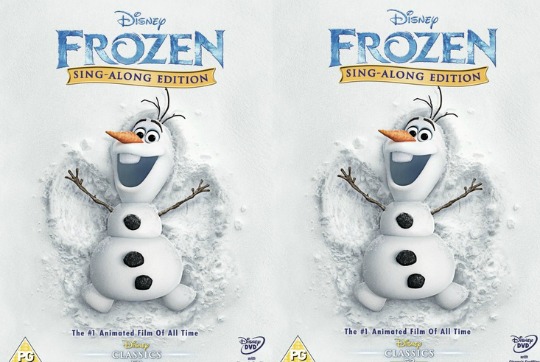 If by any slim chance that you do not own Disney Frozen or know someone who doesn't then NOW is the time to get a copy. Amazon are selling the Disney Frozen Singalong Edition DVD from just £2.50 delivered. If you have Amazon Prime then it'll only cost you £2.50, if not then it's still cheap at £3.99 delivered.
The Disney Frozen Singalong Edition DVD is ideal for kids' birthday parties or sleepovers. The songs featured in Disney's bestselling animated film are so catchy, you may find yourself buying it for yourself.
It's just like the original full length film but has a bouncing snowflake to help you sing those songs in time. There are some bonus features too like Breaking The Ice and Original Theatrical Short "Get A Horse".
This is a great prize for pass the parcel or other party game. Or to have on standby in case your child gets a last minute birthday invite.
One things for sure the kids will love this. It's fun for the whole family, and most definitely a good choice for a Saturday Night film. We just love it and if I am honest my other half and I drown out the kids singing with ours.
Thanks to jessyca88 @ HUKD