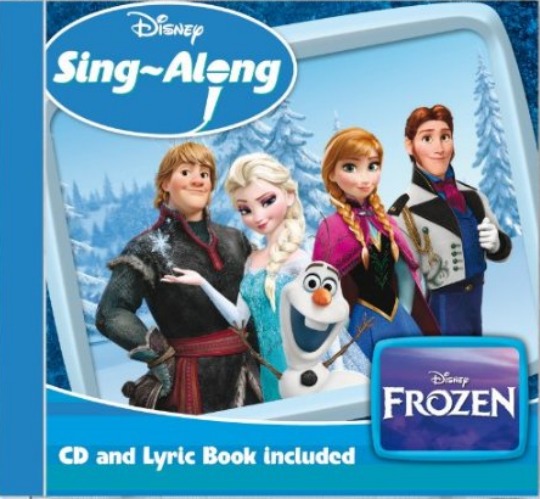 This was released a few months ago and while my daughter, who's 7, loves it please be aware it's instrumental only (so just music!) and may not be to everyone's taste.
For £3, you get the CD and a lyric book with all the words included. As I mentioned above it's music only, so while some kids will love it others may not be so keen. My daughter has the original soundtrack and this but I think she actually prefers this one, or at least likes it as much. She does like performing though and putting on little concerts for mum and dad!
There's eight songs to sing along to which are, Do You Want to Build a Snowman, For the First Time in Forever, Love Is an Open Door, Let it Go, Reindeer(s) Are Better Than People, In Summer, For the First Time in Forever (Reprise) and Fixer Upper.
It is what it is really. Amazon UK have it for £4.48 including delivery and the reviews on there are poor but they're all because they buyers didn't realise it was an instrumental version but you guys know that and can decide accordingly if your little (or big!) Frozen fan would like it.
This is included in the Clubcard Boost and they do have a few other Frozen items in stock*, check these out, some are 3rd party sellers and are very expensive but the prices from Tesco themselves are competitive, especially if you have vouchers to Boost!