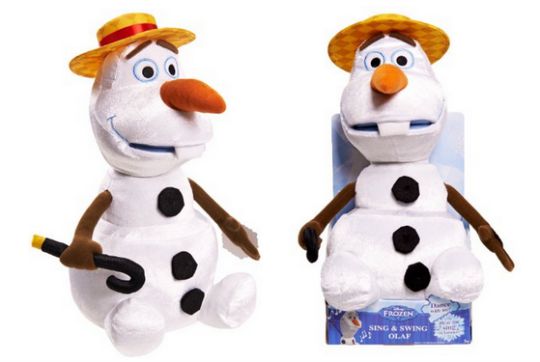 I always get super excited when I see a great price on Frozen toys! My daughter and several of her friends are Frozen mad and I always like to keep items in the cupboard that make lovely presents for all the birthday parties for her friends from nursery. This is definitely one of them. The Disney Frozen Sing and Swing Olaf Plush Toy is now just £6.19 at Amazon. This normally retails at around £24.99.
I must admit whilst my daughter loves Anna, Olaf is actually my favourite character, I love his 'In Summer' song and still after the millionth time of being played I am not bored yet, sad I know! This adorable plush actually sings 'In Summer' and he dances along to it too when you squeeze his left hand. He also says several phrases from the film. Also included are three AA batteries. This seems to have pretty good reviews and at this price it seems to be a brilliant buy for any little Frozen fan.
If you have Amazon Prime or spend over £20 then this Olaf will be delivered for FREE. However anything under £20 or without Amazon Prime, delivery will start from £3.30.