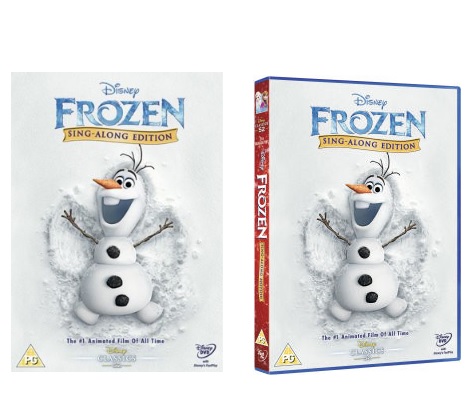 There's a new Disney Frozen Sing Along DVD around, and you can find it right now for £8 at Tesco or £8.99 at Zavvi. If you can click and collect, then picking it up from Tesco is your best bet, but if you're going to be paying extra for delivery, you're better off getting it at Zavvi for £8.99 delivered.
Walt Disney Animation Studios presents a chilly twist on one of the most humorous and heart-warming stories ever told.
If you're buying the sing along version, you probably know the story and in this version, you will be getting a Blu-ray 3D High Definition featuring a blizzard of never-before-seen bonus extras with gorgeous animation, memorable characters and unforgettable music.
There aren't any reviews yet, but the only critics that matter really are the kids, and it's hard to imagine them not loving it.