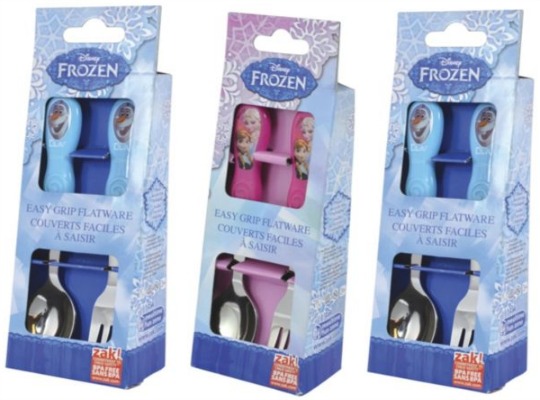 Want to know how to get the kids to eat? Buy them some Disney Frozen Cutlery from Tesco Direct. It's only £3 a set with two different designs to choose from. You will struggle to get them for less, but there is an urban legend that somewhere had them for a pound once. I reckon you'd be better off chasing that wild goose instead, if you know what I mean.
The Disney Frozen Two Piece Stainless Steel Cutlery Sets are made from stainless steel so they are close to proper cutlery as you will get for kids.
Each set contains fork and spoon with a plastic handle. On the handle you will find an Anna and Elsa or an Olaf motif depending on which set you opt for. They are contoured so that the little handed user can manage them with ease.
Apparently, these are dishwasher safe but I wouldn't wash them on a very high temperature setting as I reckon the motif would disintegrate.
You can collect your order for FREE from your local Tesco store or pay £3 home delivery.
Thanks to Chula @ HUKD