Disney Frozen Musical Wand £10 @ Amazon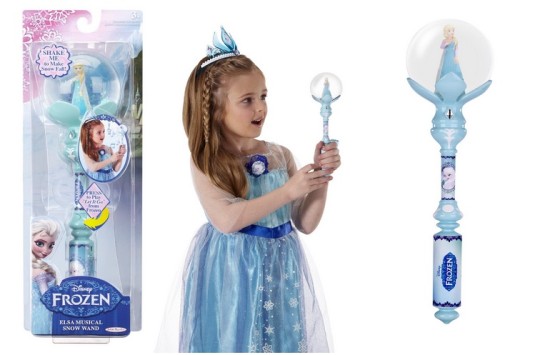 Amazon are selling the Disney Frozen Musical Wand for £10, which is conveniently the cut off for free delivery, so a winner all round. You can find this wand elsewhere on the web for upwards of £12, excluding delivery, so we think it's a pretty good deal!
This beautiful blue wand features an Elsa figurine inside of a mini snow globe. Simply give it a shake to watch the snow swirl round the Frozen Princess. The wand also has a button to press and play the hit song ' Let it Go'.
Apparently it's music only, not the actual song, and no, it's not the full musical score, which some people have moaned about, but I'm sure by now, almost a year into the Frozen frenzy, that's not an altogether bad thing!
The snowglobe is plastic, not glass, but it's apparently very good quality, so much so it looks like glass. It also comes with 3 LR44 batteries included.
Disney Frozen fans aged three and up will love Elsa's Wand.