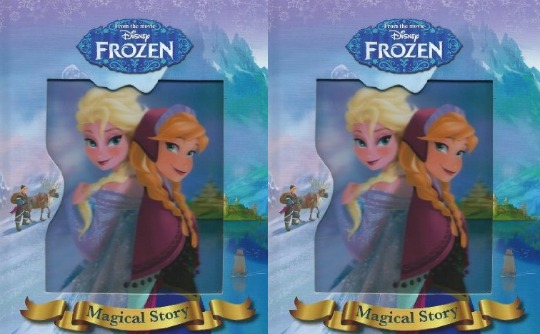 Disney Frozen Magical Story Hardback Book £3 Delivered @ Asda Direct.
Click here to buy your Frozen book from Asda Direct*
This has just been added to the Asda Direct website and is so new it has no picture and very little information as to what it actually is. The picture above is from Amazon (where it's out of stock) and the info's from there too. Just be aware, from the description I'm assuming it's this book but can't guarantee it. The problem is, as I'm sure you all know, by the time Asda update the site with all the relevant info and we can bring that to you as fact, it will be out of stock. For £3, I've ordered it and reckon it's worth the gamble. **Edited to add:- Since originally blogging this, we've received our copy and it is indeed the above book, my daughter loves it!**
According to Amazon, it has 32 pages, measures 21.8 x 18.2 x 1 cm and has five 5 star reviews with a typical one being :-
Lovely book perfect buy. My daughter loves it pictures are just like the film, hardback so keeps really nice too.
You may want to wait until Asda update the page to know for certain which book you'll receive. Considering it's £3 and Frozen merchandise goes out of stock so quickly, I've ordered one for my daughter. It's a book and more importantly, it's Frozen-she'll love it either way.
It's available for free store collection and standard home delivery is automatically free too.