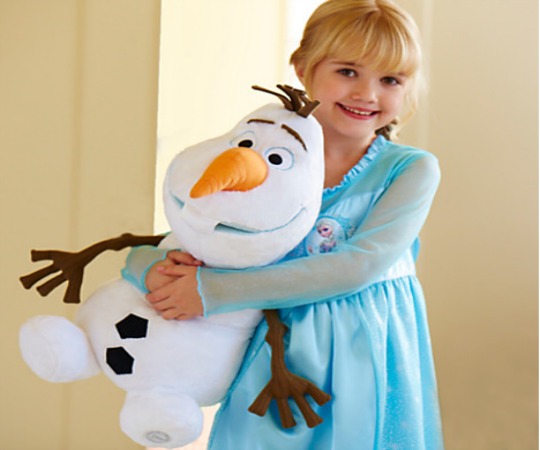 Raymond Briggs you can keep The Snowman because there's a new cool character in town, that is cooler than a cucumber. Olaf from Disney Frozen is the first snowman that springs to mind in my head when someone utters the word. He is just hilarious and kids love him. Get your child a large Olaf Plush Toy from Disney Store. He would normally cost you a humongous £40, but get him today and he will cost just £15 plus £4.95 postage.
Olaf seems to be the character that is shoved towards the male Frozen fans, more so than those famous sisters. Which makes this ideal, if you have been waiting for something less girly.
He stands at 58 centimetres tall and has twig arms that can be bent and posed how ever you like. He has a big carrot nose just like in the film and a shiny tooth.
This Disney Frozen large Olaf Plush Toy is suitable for children aged ten months and above although, it's surface clean only, so you might want to bear that in mind before you hand it over to a drooly baby.
Thanks to elffy @ HUKD