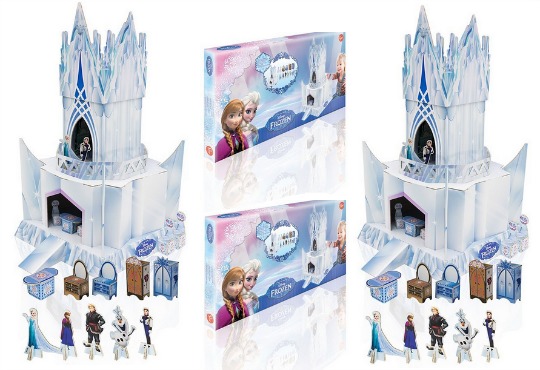 The Disney Frozen Ice Palace is on special offer at B&M Bargains right now, down from £14.99 to just £4.99. Amazon, meanwhile, are still selling these for £20.95.
This isn't currently available to order online (boo, hiss...) but I'm sharing it because I know plenty of you will want to hot-foot it to your nearest branch of B&M tomorrow morning to see if you can get your mitts on one.
You need to note that this is essentially made of cardboard, but included in the set is the Ice Palace, various items of furniture and all the main character from the Disney Frozen film. According to the reviews, it's surprisingly robust and not to tricky to assemble.
I can imagine some little ones struggling with this being made of cardboard but on the other hand you could have a lot of fun together putting all the pieces into place.
Suitable for children aged three and over, this comes with a full set of assembly instructions and you can even watch a video online if you need a helping hand. Supposedly you don't need glue - it all just slots together.
With thanks to chellewild @HUKD.