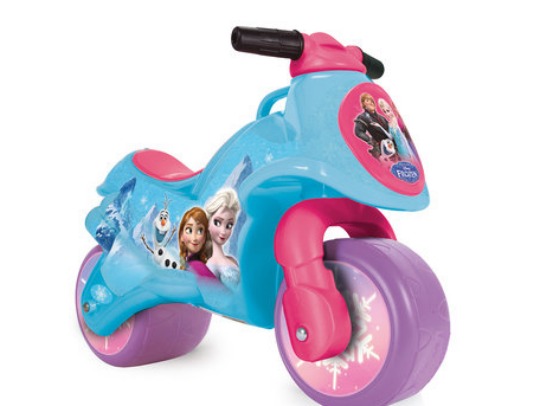 This is on Toys R us for £39.99 but use the discount code BIRTHDAY9 and that price will drop to £34.99 and delivery will be automatically free. Looks like a very competitive price from TRU at it's currently £59.99 at Amazon and around the £50 mark from the Shop Direct Group.
Featuring Anna, Elsa and Olaf (what doesn't seem to be this year?!) this has 2 reviews, both of which are excellent. One reviewer remarked :
So pleased with this ride on. I have two Frozen mad girlies. Got this for my daughters 3rd birthday, while we try and teach the eldest (5) to ride her bike, the little one can zoom around on this.
At first it wasn't in stock, I set up a let me know when in stock email and purchased that way.
Amazing product and so sturdy, even the big one even loves it ;-)

I this this would make a pretty impressive present at under £35 for any Frozen fan and there definitely seems to be a few of them around at the minute!
You'll find that voucher for Toys R Us and lots more over in our voucher section.
What do you think?