Disney Frozen Fever Birthday Party Anna/Elsa Doll £11.67 @ Amazon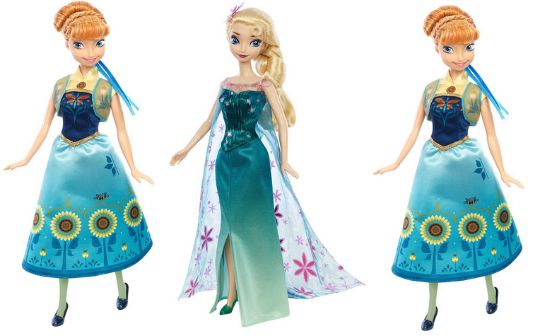 I have never seen these Disney Frozen Fever Birthday Party Dolls before but they are a lovely twist on the original ones. Since Frozen was so popular, your little super fans will more than likely have most merchandise from the original film. That's why I think these are a great idea for those that do have everything Frozen. They sell for £15.99 in most places but Amazon have them for only £11.67, which we think is a good price.
You have the choice of Disney Frozen Fever Birthday Party Anna or Elsa. I am guessing that the Elsa ones will sell out first as she is the star of the show. Both character dolls come in fancy dresses that are a variation on their traditional wear.
You will get FREE delivery on these dolls if you have Amazon Prime or if your spend £20 or more. Why not buy them both to get that FREE delivery? If you don't have Amazon Prime and you wish to buy just one of the dolls then delivery is £3.30.