Disney Frozen Deluxe Elsa Costume £19.99 @ Amazon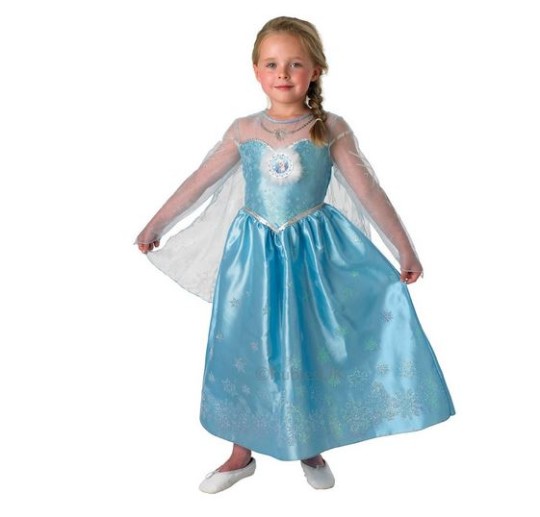 **OOS Now. Sorry folks, this one went in seconds! The price is back up to £39.95 now, but we're always keeping an eye out for more**
It's quite fun watching Frozen stock come in and race off the shelves again at the speed of light. Folk tend to get quite excited, followed by quickly stressed when they don't get what they wanted! Well, if you act quickly, hopefully you'll be able to nab one of these Disney Frozen Deluxe Elsa Costumes for £19.99 at Amazon.
The highly sought after dress that Elsa magics herself into once she runs away from her coronation party is available for your little princess in sizes 3-4 years, 5-6 years or 7-8 years.
It's a dress and cape, and is made of 100% polyester, excluding the trim.
Apparently they are large sized, so hopefully your little ones will get longer wear out of them.
It looks like back in January there was a problem - if you read the reviews - that Amazon were sending out Anna's dress instead of Elsa's, but the recent reviews say that's no longer a problem, and more importantly they are five star reviews, on average.
The dress is machine washable, and some have said that it washes perfectly, others that the snowflakes came off in the wash - perhaps just wash it on a gentle cycle.
Either way £20 isn't the end of the world, especially for the joy on a child's face when they get to transform into a beloved character.
Thanks to gazusm at HUKD